Welcome to Handbell Musicians of America National Seminar 2020
from the members of the Handbell Industry Council!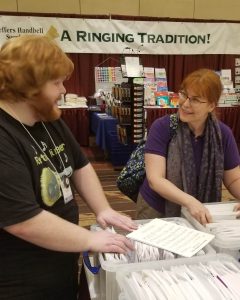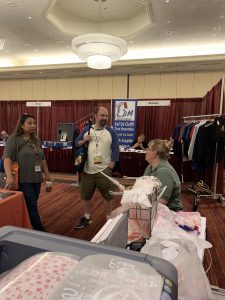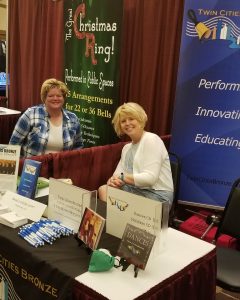 The Handbell Industry Council (HIC) represents handbell manufacturers, retailers, publishers, educators, performers, and other organizations that support handbell musicians. We hope National Seminar will be filled with wonderful opportunities to ring, learn, network with others, discover resources, and form new friendships.
Looking for some fun Sunday night? The Handbell Industry Council Happy Hour Shopathon is the place to be. Shop! Visit! Shop some more! Enjoy a cash bar and snacks. Win prizes!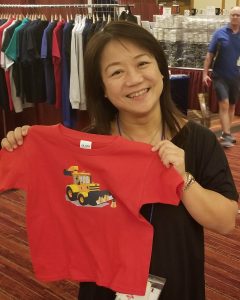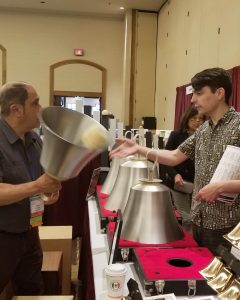 Be sure to visit the HIC Exhibit Area
a great gathering place
browse and purchase products and services
tables and chairs where you can eat, visit, relax, and network
Grab-and-go food options for breakfast and lunch offered just outside the entrance to the exhibits
random prize drawings during the posted shopping times. You must be present to win. Complete the four prize drawing slips (one for each day/available at the Welcome Reception) and drop them in the daily prize drawing boxes located in the From the Top Music booth.
Don't miss the Handbell Industry Showcases – informative presentations and reading sessions featuring Handbell Industry Council member products, publications, and services.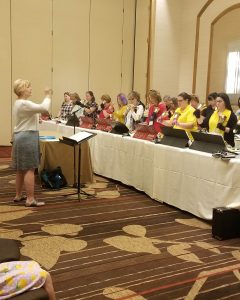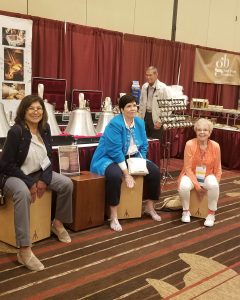 We look forward to seeing you in Orlando at the Handbell Musicians of America 2020 National Seminar!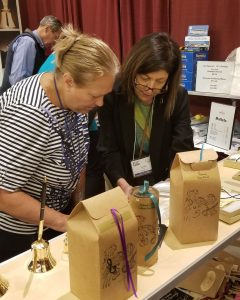 Watch for specials at our Happy Hour Shopathon at the National Seminar in Orlando on our Facebook page.

Follow us to receive notifications during the Seminar.
Showcase presenters and times:
Friday, July 17
9:00am Choristers Guild
10:45am Heitz Handbells and Music
2:00pm GIA
3:45pm
Saturday, July 18
9:00am Hope Publishing
10:45am Alfred Handbells
2:00pm The Great Christmas Ring
3:45pm Schulmerich
9:00am From the Top Music
Sunday, July 19
10:45am Malmark
2:00pm ringTrue
4:00pm Jeffers Handbell Supply
Monday, July 20
9:00am Tree-O Publications
10:45am
3:00pm Global Bronze Productions
Handbell Industry Council Members exhibiting:
Alfred Handbells
Choristers Guild
From the Top Music
GIA
Global Bronze Productions
Heitz Handbells and Music
Hope Publishing
Jeffers Handbell Supply
Malmark
ringTrue
Schulmerich
The Great Christmas Ring
Third Bell on the Right
Tree-O Publications